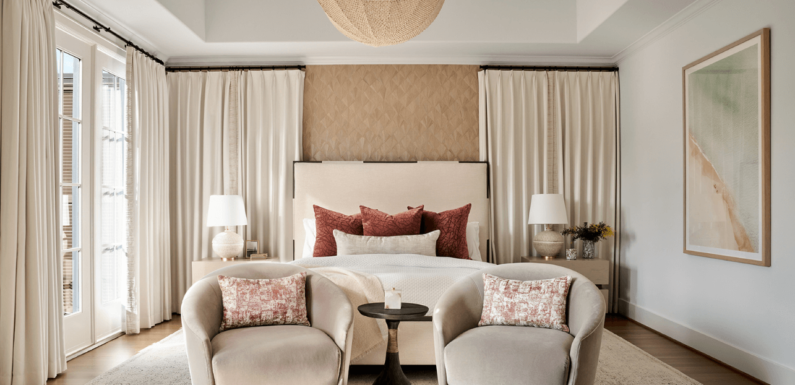 Interior Designing involves understanding people's requirements and accordingly using furnishings, colors, textures, lighting & furniture, etc. to design functional, stunning, and cohesive interiors. Interior Designer uses his knowledge of Space Planning, Colour Theory & Design principles, etc. to work on a range of projects including designing new homes or apartments, renovating existing spaces, and designing commercial spaces like hospitals, restaurants, offices, hotels, etc. The objective of interior designing is to create sublime interiors that reflect the personality & lifestyle of the person residing in them. 
Before determining the college, you need to answer the following queries:
You must identify the kind of projects, you are attracted to:
Type of projects you are drawn to:
Are you interested in specializing in designing residential spaces?
Do you aim to focus on handling larger commercial projects like hospitals, municipal buildings, hotels, shopping centers, airports, etc.?
Do you possess the necessary abilities and patience to handle a project, solving daily issues & complex dilemmas and making fast but well informed decisions while dealing with daily hurdles that may arise on a construction site?
If you prefer to manage commercial interiors and complex building projects, then it is beneficial for you to consider Interior Design Diploma Course focused on architecture. However, suppose you prefer innovative & artistic experimentation. In that case, you may want to consider Interior Design Diploma Course that focuses on the design and provides access to resources like art or studio rooms. 
Eligibility:
To be eligible for appearing in the entrance test for Interior Design Diploma Course, aspirants need to have cleared their class 12th education from a recognized board, achieving a minimum of 55% marks, irrespective of the stream.
Students are required to have a certain level of understanding of Mathematics.
The admission process usually involves taking an entrance exam conducted by respective colleges, and the shortlisted candidates will have to be a part of a group discussion & interview. 
Skills:
Artistic skills & sketching capability so as to conceptualize as well as present distinct concepts.
In sync with the ensuing Trends: To remain updated and stay ahead of the competition, it is necessary to possess scientific aptitude, an analytical mind & thirst for knowledge. This will also help predict trends. 
Pay attention to even the smallest of details
Knowledge of Colour wheel, textures, hues & patterns
Communication Proficiency and Networking capabilities
Problem-Solving approach with decision-making capabilities
Financial skills with negotiation capabilities
Proficiencies in computer
Interior Design Diploma Course:
The course will equip you with dexterity in managing changes in a continuously evolving ecosystem. It should: 
College must be able to offer Interior Designing programs at various academic levels including undergraduate, master, and Ph.D. levels.
The curriculum should provide a comprehensive perspective of interior design covering topics like Design Principles, Fundamentals, Space planning, Ergonomics, Human Comfort & experience, Materials and their Application, Colour Theory, etc. 
The course must provide insights into Human behavior, psychology & needs.
The course should encourage aspirants to be innovative, and artistic and explore eco-friendly & sustainable solutions that can have a positive effect on society.
The courses should provide dexterity in relevant specializations including Built Heritage, Adaptive Reuse, Parametric Design & Furniture Design.
The college must provide aspirants with exposure to International exchange programs along with prospects for shared learning modules with foreign universities, industry visits, live projects & mentoring by industry experts.
College should encourage students to participate & win awards in national and international events such as Awards at Pune Design Festival, Asia Young Designer Award, Disruptive Design Awards, etc., and thus help them develop a strong portfolio.