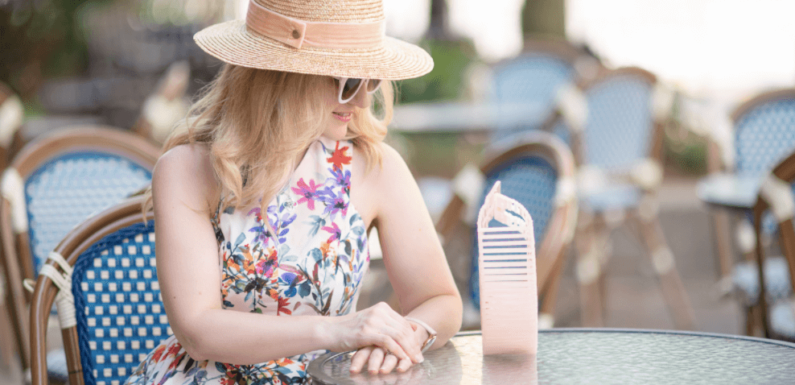 Summer, here we come! However, we are all going to have a short summer due to the global pandemic that should not let us be sad or dress up for summer. So irrespective of whether you are going out or not, you can still dress up and uplift your mood.
This summer, make it all about fit and flare summer dresses. They are edgy, comfortable, and let you breathe! However, when it comes to shopping, how should you do it? We have some tips here that can exactly tell you what to wear and how you can style yourself. 
Always choose some natural fibers
If you choose synthetic fibers, the sweat on your body will make the material of your clothes stick to your skin. To prevent this, you can choose light fabrics like cotton and linen. Wearing these clothes will make you feel nice and comfortable. They can be great chic dresses too. Always remember that the fabric needs to breathe and that is the key for summer fashion!
Think flowy dresses
Short summer dresses are such a blessing because they are light, quick to wear, and define your body. You can get a perfect tan on your body too when you are donning the short summer dresses. You could bring in some ruffles or also wear cute cardi. However, try to embrace some loose styles. 
Pair your Accessories similarly
This summer, it is all about flip-flops and sneakers. White sneakers can go well on any cute outfit you choose. You can pair them up on jeans or any short fit and flare summer dresses too. They can look wonderful and can be comfortable at the same time.
You can also go for some great summer sandals because of the comfort they give you. Add in a color-blocked color that amps up the whole style game.
Choose your color palette
Once you are done choosing the fabric, it is up to you to decide which color you are going to splurge. If it is summer, go for some light and bright colors such as whites, blues, or pinks. The pastel color palette would also look really good. You can dabble in some new kind of coral hues too if you are a flowery type of person. However, you can pair your outfits with some great neutrals too if you like to keep it simple but stylish.
What Type of Dresses should you choose?
If you want, you can rock the completely solid color dress but you can also look for some prints and patterns. Tie-Dye, Floral print, and azetic prints are all great and you can dress up accordingly based on the event you are attending. If it is a bridal shower, you can wear some beautiful floral prints or geometric patterns
Conclusion
Just because it is summer, you need not always indulge in strappy dresses. You can also try to look good in cold shoulders or off the shoulders dresses. You can also wear block heels on your basic white tee and denim shorts to rock your outfit. Be it short summer dresses or denim, rock any outfit with those heels.