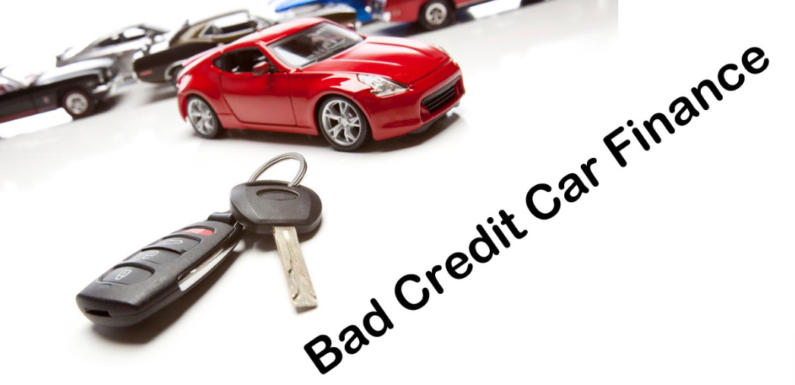 We know it is very important to easily maintain a good credit score to approve car finance. You do not need to worry if you are looking for a car loan, but your credit score is low or poor. Bad credit scores should not limit anyone's wish to get a car loan to buy a new car. Still, unavoidable circumstances can lead to a low or bad credit score. This article will discuss bad credit car financing that can help you complete your wish of buying a car even if you have a bad credit score. Let's find out more about this in detail.
What is Bad Credit Car Finance? 
Bad credit car finance is a suitable alternative to traditional loans for people who do not have a good credit history. As we all know, banks are the most used source for car finance, but banks do not approve car finance applications with poor or bad credit scores. In this case, private lenders step in to provide car loans to people with bad or poor credit scores.
Private lenders take the risk of approving car finance applications with bad credit. They know how to process bad credit car finance without inconvenience. These private lenders' credit policies are more flexible compared to commercial banks. You will have to pay higher interest rates to get bad credit car finance to reduce the risk.
Features of Bad Credit Car Finance 
The following are the main features of bad credit car finance:
High Fees and Charges 
Many lenders may charge extra fees named as risk adjustments fees or by any other name when you take a bad credit car loan because it involves a higher amount of risk.
Higher Interest Rates
Interest rates for bad credit loans are usually high when compared to the interest rates of traditional loans taken from banks.
Long Term Loans 
Long-term loans will be offered while taking bad credit card finance by the lenders to the customers. This will ultimately increase the amount of interest.
Large Down Payment 
Lenders may ask you to pay large down payments when sending an application for bad credit car finance.
Things to Consider Before Taking a Bad Credit Car Finance 
The following are some important considerations that you must make before taking a bad credit car loan:
Go through your credit report
Do you remember your credit score from the last time you checked it? Well, there are high chances that people with low or poor credit scores will forget their credit scores. However, it is suggested that you check your position before you seek a bad credit car finance option in the market.
Lenders can try to make an unfair deal with you because you have low credit scores and are not eligible for a traditional loan at a lower interest rate. Hence, you must find out if your credit scores are very low or if a little improvement can put you in a better situation.
Get the down payment ready
A down payment amount is comparatively higher when you choose a bad credit car loan option. While the percentage generally depends on the lender you have chosen or the laws in your state, it is likely to be somewhere between 20% and 50%. Make sure that you get the loan at a lower interest rate when you are paying a huge amount as the down payment.
Look for affordable purchase options
While it is not right to sacrifice your dreams, it is suggested that you avoid a huge loan with the burden of a high-interest rate. However, this is not possible if you choose an expensive car. You can either wait a little longer to improve your credit score and become eligible for a traditional car loan with low-interest rates or you can simply choose a car that is comparatively affordable.
Compare the available bad credit car loan options
Different lenders will offer you loans at different fees and rates of interest. There would be a significant difference between their terms and conditions as well. It is a must to compare the available options thoroughly before you finally pick an option. It is strictly suggested that you understand your loan contract well before making any decision. This will allow you to make the best choice, and you can also save yourself from unfair conditions stated and any hidden charges.
Who Is Eligible? 
There are chances that your application won't be accepted if you don't meet the basic requirements to qualify for a bad credit car loan. The risk is very high for the lenders in this kind of loan, so you will have to satisfy them by qualifying for the below-mentioned requirements:
Make sure you have had a stable income for the past 5–6 months and can repay the car loan in easy installments. Lenders will reject your application if you do not have a job or a source of regular income. 
A stable residence is another important thing that a lender asks to show when taking a bad credit car finance. You must have been living in your house for more than six months.
The loan amount should not be high. You need to understand that your credit score is low, and the lender company is taking risks by financing your car. They do not accept applications for expensive cars. You can buy a normal car for your use and then update it to the expensive one of your choice after improving your credit score.
Your recent credit history should be fair enough. If you are not paying your big loans from the past, then the company may not consider your application at all.
Be honest with your actions. Do not apply if you think paying EMIs would be difficult for you, and you won't be able to make it. They can find everything from the database, but one should be transparent enough to disclose everything while making the desired deal for bad credit car finance.
Conclusion
It could be difficult for people to find car loans when they have a low or poor credit score. However, they can choose bad credit or car finance in such a situation. While a bad credit car loan can be an ideal option for you, it is important that you thoroughly understand its features and eligibility criteria and make all the important considerations before you finally choose it.